Local Food Suppliers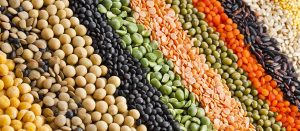 Are you looking for a local food supplier?  Prompted by the movement restrictions imposed due to the Coronavirus Pandemic, the residents of Covington have compiled a list of  local people or businesses who come recommended. You can either scroll through the list, or enter a keyword into the search bar on the top right hand side of the table.
If you are one of the people or businesses listed in the table and would like to update your information, please advise us of any changes via our Contact page and we will quickly modify your details.
Please note that although businesses listed here have been recommended by Covington residents, no guarantees can be provided as to the level of service you will receive. Please carry out your own checks before deciding whether to make a purchase. Details correct at time of publishing.
Food Type
Supplier
Contact Details
Delivery & Ordering Details
General Supplies
Top End Farm Top End Farm
Colmworth Rd, Little Staughton,
Bedfordshire
★ ★ ★
Tel: 01234 376426
http://www.topendfarm.co.uk/
top-end-farm-shop/
They are willing to deliver to Covington depending on the size of the order. Alternatively, you can place an order & arrange to collect where they will place your shopping in the boot of the car. Preferred payment is credit card when placing the order. Vegetable boxes available (see below)
General Supplies
Days of Buckden
High St Buckden
Tel: 01480 810272
www.facebook.com/Days-ofbuckden-549350615186939/
Orders can be placed by phone. Covington delivery day would be Friday (but I think if you needed something urgently they would oblige with another day)
Butchers
Hellett & Son Butchers
Kimbolton
Tel: 01480 860242
Delivery available. Payment can be made over the phone
Butchers
Measures Butchers
Brampton
★ ★ ★ ★ ★
Tel: 01480 453567
www.measuresbutchers.co.uk/
www.measuresbutchers.co.uk/
DELIVERY.php
Please place your order by 9.00 AM Tuesdays for delivery Wednesday PM
Place your order by 9.00 AM Thursday for delivery Friday PM / Saturday AM

The delivery charge is £2.00 if you are going to be at home. Otherwise you will need the special chill packaging costing £5. Orders and payment can be made through their online shop or by telephone.
Butchers
Stilton Butchers
Stilton
Tel: 01733 866551
www.stiltonbutchers.co.uk/pages/
delivery-information
Delivery costs to PE postcodes:
Orders under £50: £4.99
Orders over £50 - FREE Delivery.
Delivery & payment only available
via their online shop
Butchers
Gilberts Butchers
Great Staughton
★ ★ ★ ★ ★
Tel: 01480 509788
No delivery available but orders can be placed by phone prior to collection. Cheese, pies and some vegetables also available
Butchers
Lancaster Farm Shop
Chelveston Rd, Higham Ferrers
★ ★ ★ ★. (for their meat)
Tel: 01933 356305
www.facebook.com/
LancasterFarmShop/

Range of locally sourced beef and lamb. Telephone orders preferred. Order & collect. On their Facebook page: When you ring it may well be an answer machine please leave a message with your contact number and we will prepare your order as best we can with the stocks we have available and call you back, please try to bring the right amount of money. We will be observing a three metre exclusion zone on collection to avoid interpersonal cross contamination.

We are currently in contact with a Bank card provider to take card payments in the future and we will update everyone as soon as we have more information please bare with us in these difficult times as we are a family farm with a farm to run as well as the shop at an extremely busy time of year.
Butchers
Tilbrook Grange Farm
(G M Hunter)
Tilbrook
★ ★ ★ ★
Tel: 01480 860335
www.tilbrookgrange.co.uk/
They sell other cuts of meat from their farm shop fresh & frozen depending on season. They do not do "shop hours but someone is usually about until 5pm
Butchers
Rectory Asparagus Farm
Polbrook
See item below for details
Local venison available
Vegetables / Fruit
Top End Farm
Colmworth Rd, Little Staughton,
Bedfordshire
Tel: 07958 306740
A weekly delivery of boxed vegetable priced at £5.50 are available. Call Becky Gibson 07958 306740 to place your order directly with her
Vegetables / Fruit
Adams Apple
Enterprise Road, Raunds

Tel: 01933 626611
http://www.adamsapple.biz/
They will put together fruit boxes, veg boxes, mixed boxes and much more. They are happy to deliver to Covington. Minimum order is £10. Delivery is normally the day after ordering.
Vegetables / Fruit
Rainbow Fruit & Veg
Based in Bedfordshire
Tel: 0771 4235717.
https://tinyurl.com/y6v2a9v7
We deliver to Covington & our delivery days are Wednesdays and Fridays. Leave us a message on our Facebook page (see on the left) or on Messenger or send a text to place your orders. We will get back to you as soon as we can. We also have dairy available
Vegetables / Fruit
Fresh Cut Asparagus
Denford, Northants.
★ ★ ★ ★ ★
Tel: 07702 678947
www.facebook.com/Fresh-CutAsparagus-322048955168223/
A group order is best here. Payment by cash or BACs. Lots of requests for asparagus for "first come, first served". Bunches £3.50 with discounts for larger quantities.
Vegetables / Fruit
Rectory Asparagus Farm
Polbrook
★ ★ ★ ★
Tel: 07702 159870.
01832. 272243 Email:
mike@armstonfarm.com
https://ashbyasparagus.com/
contact-us
Bunches £3.50
Contact Mike Ashby
Vegetables / Fruit
Lancaster Farm Shop
Chelveston Rd, Higham Ferrers
Tel: 01933 356305
www.facebook.com/
LancasterFarmShop/
Fruit & vegetables ~ featuring currently Cornish new potatoes, fresh local asparagus
Eggs
Kingsthorpe Farm.
Polebrook PE8 5QE
★ ★ ★ ★
Brigitte & Eddie
6 eggs for £1~ trays of 30 for £5. Mishapes £4 per tray & young hens small eggs great for putting in salads only £2 per tray.
Take Away Food
Colmworth Golf Course
Colmworth
http://www.colmworthgolfclub.co.uk/
dates-for-our-next-afternoon-teas/
Take Away Food
Giddy Goat Coffee Shop
High St, Riseley MK441DR
Tel: 07902 569223
https://tinyurl.com/y97ohkjw
Wide range of takeaway food available (burgers locally sourced from Hill Farm, Sharnbrook)
Take Away Food
Il Girasole
13 South St, St Neots PE192BW
Tel: 01480 211211.
http://www.il-girasole.co.uk/
Open for socially distance takeaway service 4:30pm-8:30pm from Wed to Sat (phone orders from 4pm)
Take Away Food
Janet's Wood Fired Pizza
Text 0797 6223584 to place order
https://
www.janetswoodfiredpizza.co.uk/
Prices starting £8. They would come to Covington
Take Away Food
Nick & Caroline Catering
Cromwell Court, Kimbolton
★ ★ ★ ★ ★
Use "What's App" & create a new
contact on your phone "Nick's
Kitchen" 07766195513
You will get weekly updates on menus with prices. Either collect from shop (opening times posted weekly) or Caroline / Nick will deliver to your door in Covington. BACS or credit card payment (pies, quiches, lasagne, moussaka, fish pie, pizza dough kit)
Take Away Food
Mughal Dynasty
Raunds
★ ★ ★ ★
Tel: 01933 626351.
www.facebook.com/MughalDynasty-448487008595018/
They are willing to deliver to Covington.
Take Away Food
The Swedish Kitchen
Rushden (mobile unit located
outside of Wickes)
★ ★ ★ ★
Tel: 07572 308834.
https://tinyurl.com/y7my8pyx
They do group deliveries & can provide catering. Own recipes of delicious Swedish street food made daily. Vegan choices. NB Now that Wickes is open, so are they!
Take Away Food
Wedding & Fish & Chip Catering
Co Fish & Chips
Located outside Village Hall,
Kimbolton
Mobile fish& chip van located in Kimbolton High St every Friday 15:30-19:00
Breads, Cakes &
Sandwiches
Crawford's
Kimbolton
Tel: 01480 86100
They have posted on their Facebook page: "We are all very concerned about our vulnerable neighbours and family at this time. For any of our lovely customers out there or if you know anyone this may apply to. We are happy to deliver fresh bread, homemade cakes, sandwiches, quiches or sausage rolls free of charge to your door. If you are self isolating or worried to go to the shops then we can deliver within the Kimbolton area.

Place your order before 2pm and we will be very happy to deliver the following day between 2.30-3.30pm. Please give us a call on 01480 861000 delivery days Tuesday, Wednesday and Friday.

Please share this, we need to pull together and help people who need us. We are open for business as usual, taking all the precautions we can to keep our lovely customers and staff as safe as possible. We pride ourselves with 5 star food hygiene and we would like to reassure you that we will continue to follow the guidelines we are given"
Breads, Cakes &
Sandwiches
Kind of a Brew
Thrapston Rd, Kimbolton PE28 0HW
Tel: 07511632121.
https://tinyurl.com/y8tpkktt.
https://tinyurl.com/yadscuq9
Picnic hampers available to order. Prices range £25-£35 depending on variety of cakes (includes sandwiches, crisps, salad, tea, coffee & soft drinks). They will deliver to Covington.
Breads, Cakes &
Sandwiches
Nick & Caroline Catering
Cromwell Court, Kimbolton
Use "What's App" & create a new
contact on your phone "Nick's
Kitchen" 07766195513

Nick bakes bread every day.
Fish
The Stonely Scalloper
Email: stonelyscalloper@gmail.com
https://www.facebook.com/pg/
TheStonelyScalloper/posts/
Contact Sallie Aylott. Fresh fish & shellfish caught in Cornwall & Devon including scallops. Will deliver to Covington £50 per box Orders need to be confirmed with payment by 6pm on a Monday and deliveries are generally on a Friday. We are delivering, adhering to government guidelines, so will drop the fish off and then contact you immediately to let you know that you can collect it.